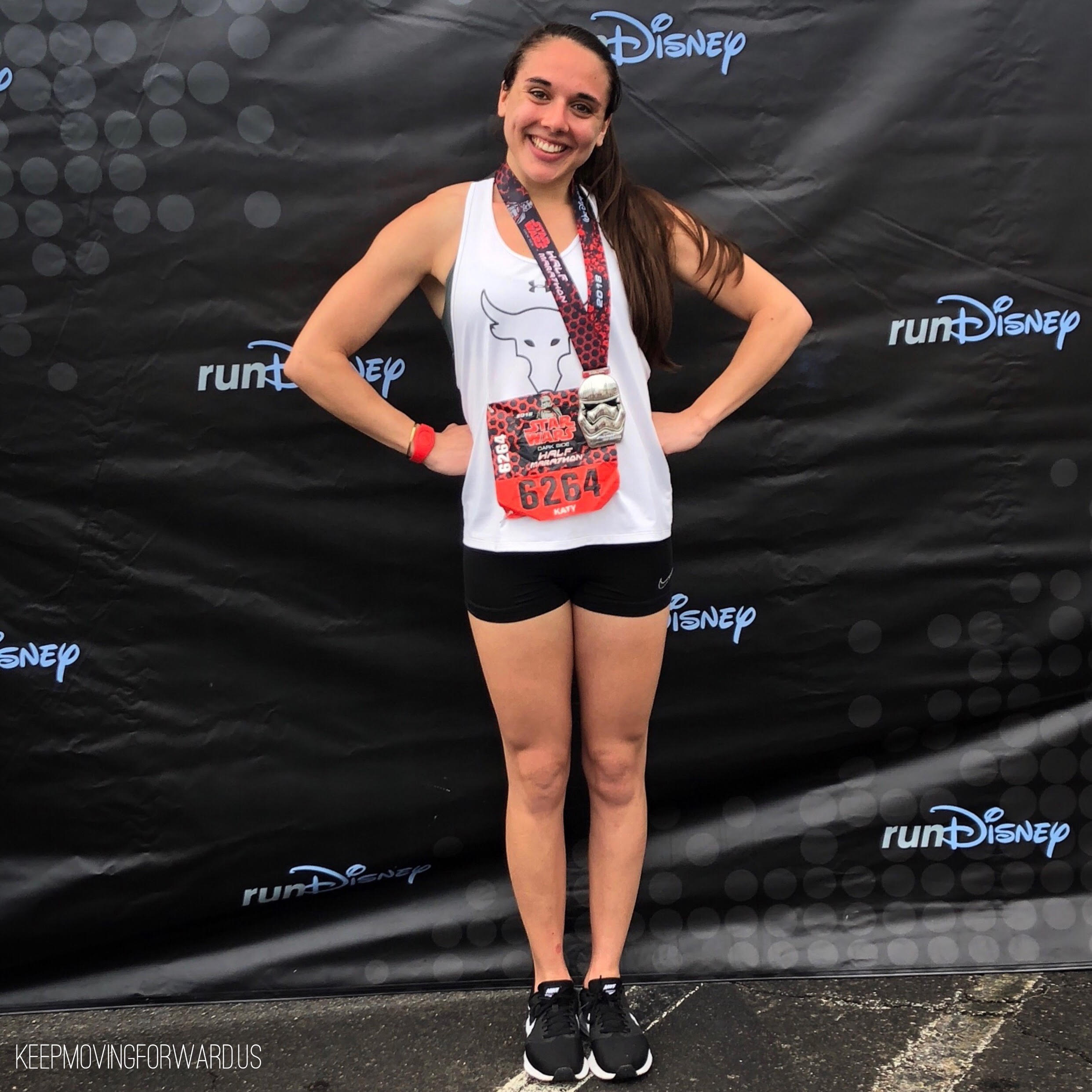 In the 107th episode of Keep Moving Forward I recap my weekend in Walt Disney World and my running of the Star Wars Dark Side Half-Marathon.
"Do or do not. There is no try." I had a fear of running and competing again before I began my first half-marathon, because it is so easy to get swept up in it and revert back to my old mentality: putting every ounce of who I was into sports only to have my identity stripped away when my organized athletic career came to a close. But I realized, when forcing myself to slow down and take in every aspect of this Disney race, not allowing myself to get caught up in the competition and how to beat the person next me, just wanting to remember this experience, it helped to clear my head and appreciate the opportunity I am given to run. Because that's what it is: an opportunity. The ability I have to put one foot in front of the other is a gift, and I never want to take that for granted. It's easy to get caught up in the planning, the goal-setting, the process to achievement, that I often forget to live in the moment. It dawned on me that sometimes, I just have to slow down enough to watch the sunrise.
Thank you for listening in, I hope that you enjoyed this episode. Do you like my podcast and want to receive some daily motivation? Simply follow along on

Facebook

,

Twitter

, and

Instagram

.

If you guys enjoy Keep Moving Forward and want to tell me so, I would love for you to leave me a review on iTunes. And if you really like my show and would like for me to give you a shout out at the beginning of my next episode, you can donate as little as $1 to my podcast and become a loyal patron at

https://www.patreon.com/keepmovingforward

.
Always remember, you can beat the odds and go the distance, if only you keep moving forward.