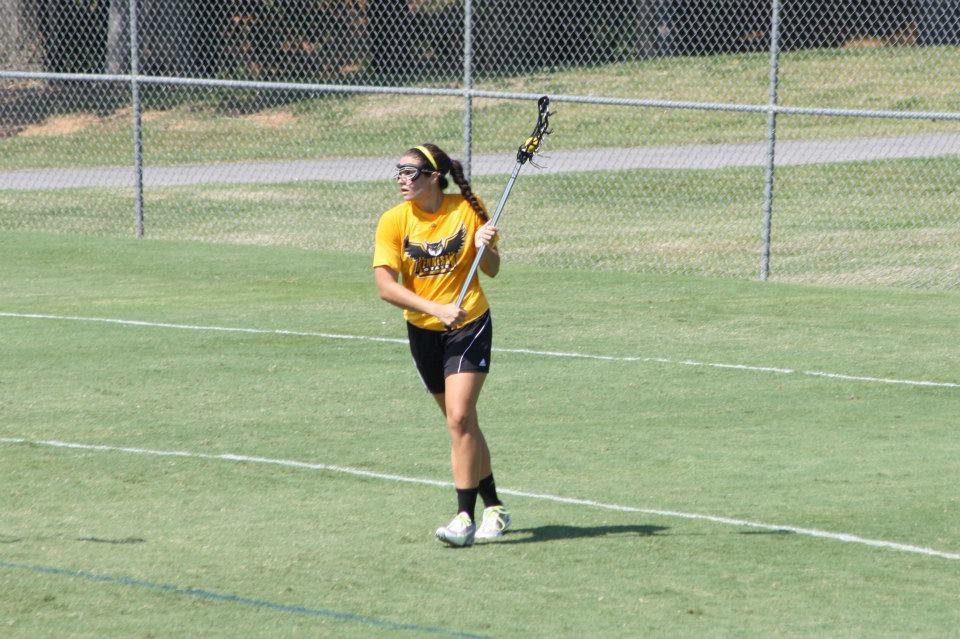 In the 109th episode of Keep Moving Forward, I interview aspiring nurse and former Kennesaw State University lacrosse player, Taylor Southerland.
"Even when things feel dark or hopeless, there is still a fire, however small, that will never go out." When Taylor recognized her sophomore year of college that sports anchored her, she determined to make a mental shift. Though she loved lacrosse and the passion she had for playing (and playing at the NCAA Division I level, no less) ran deep in her heart, she knew it would be impossible to sustain herself through college and beyond by placing her worth in something that was already starting to fail her. She noticed that "Even though all these great things were happening, I couldn't figure out why I still felt so empty" so, in that realization, Taylor determined to give her life to Jesus. Taylor's testimony is one of perseverance and relentless vision and drive, and I am so grateful for the opportunity I was given to meet and speak with her. I hope you all enjoy my discussion with Taylor Southerland.
To learn more about Taylor, you can follow her on

Facebook

and

Instagram

. You can also learn more about

High Point Church

.
If you guys enjoy Keep Moving Forward and want to tell me so, I would love for you to leave me a review on iTunes. And if you really like my show and would like for me to give you a shout out at the beginning of my next episode, you can donate as little as $1 to my podcast and become a loyal patron at

https://www.patreon.com/keepmovingforward

.
Always remember, you can beat the odds and go the distance, if only you keep moving forward.