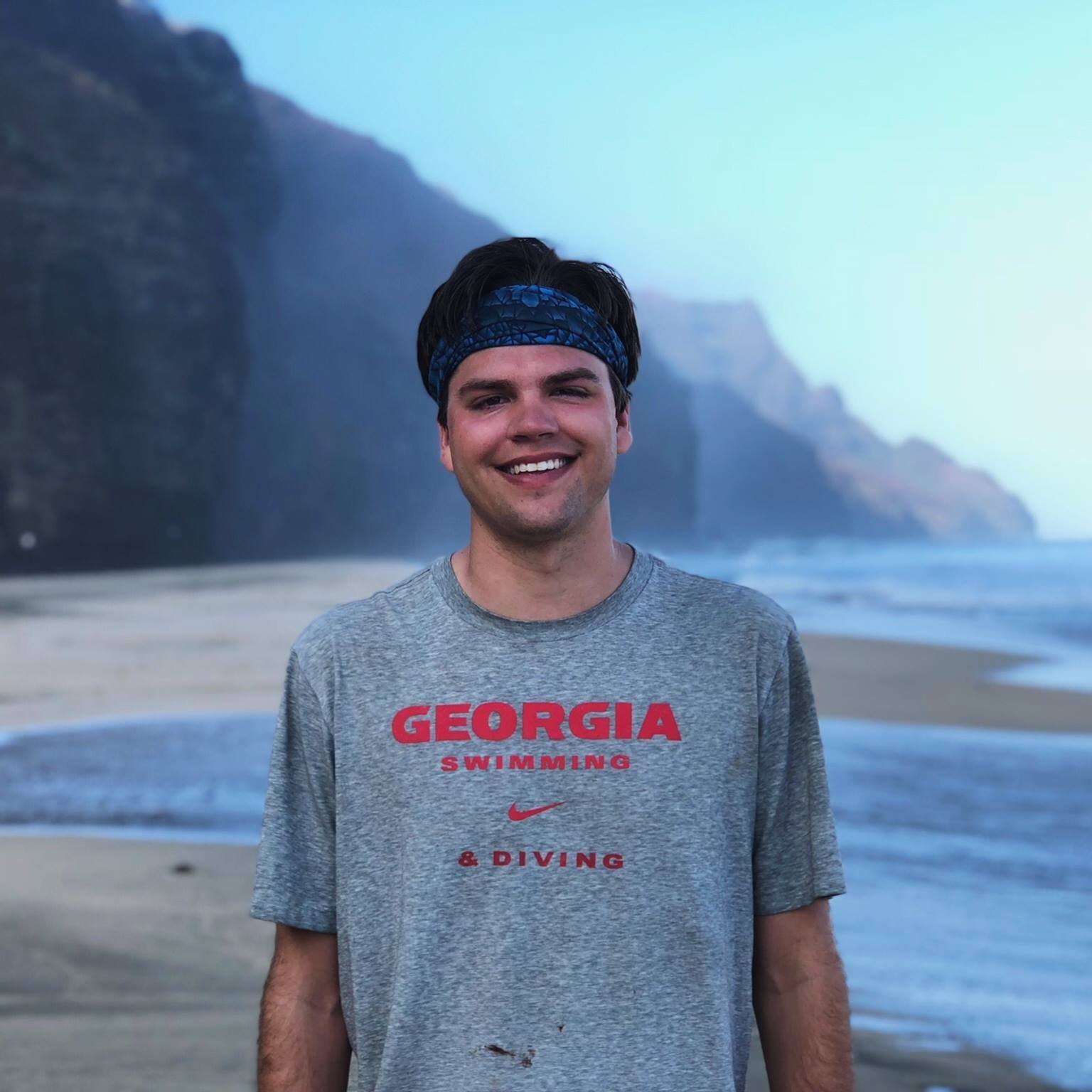 In the 118th episode of Keep Moving Forward, I interview entrepreneur, author, and former UGA swimmer, Nick Salyers.
"My sport is something that I do, it's not who I am." Your identity is so much bigger than the circumstance you are in right now. Though you consider yourself an athlete, an entrepreneur, a student, any title you can think of, that is not who you are, it is something you are doing right now. Nick Salyers learned that firsthand through his own collegiate athletic journey and into his life as an entrepreneur. In being lead by something so much larger than himself, and rooting his identity and worth not in his sport, but in a belief in God, Nick notes: "A bad race didn't destroy me and a good race didn't build me up unnecessarily. I was able to stay level-headed. My faith did that." Remaining steadfast in the most challenging and in the most rewarding moments, Nick was able to keep a level head and continue to push forward into the bright future he is called into.
I am so happy that I had the opportunity to speak with him about his journey through faith, sports, and entrepreneurship, and I hope you all enjoy my interview with Nick Salyers.
For more on

Nick

, visit  and follow him on

Facebook

and

Instagram

. If you would like to purchase his and Caleb's book,

Collegiate: 7 Big Ideas to Make College Awesome

, you can do so on Amazon. To keep up with the adventures of Nick and Caleb, you can follow along on

Facebook

and

Instagram

. You can also learn more about Champion Tribes here.
If you guys enjoy

Keep Moving Forward

and want to tell me so, I would love for you to leave me a review on iTunes. And if you really like my show and would like for me to give you a shout out at the beginning of my next episode, you can donate as little as $1 to my podcast and become a loyal patron at

https://www.patreon.com/keepmovingforward

.
Always remember, you can beat the odds and go the distance, if only you keep moving forward.