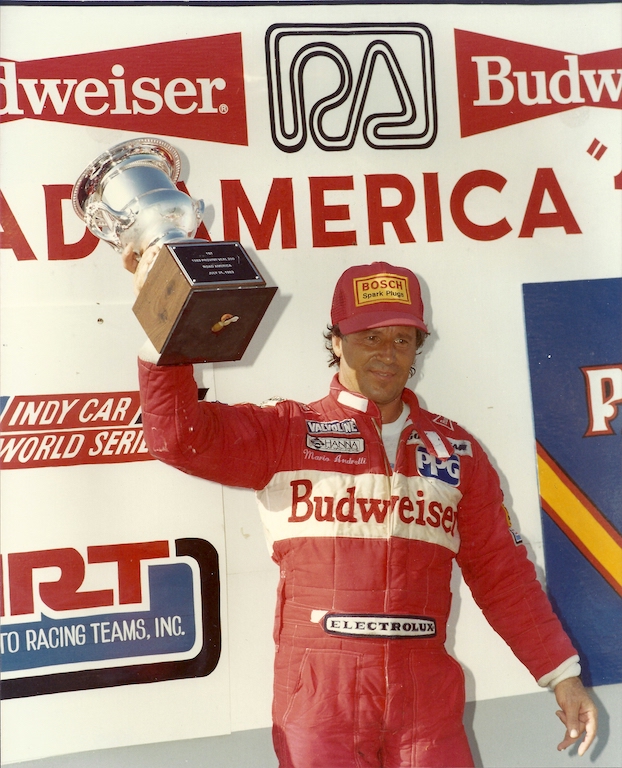 In the 78th episode of Keep Moving Forward I interview the patriarch of racing's favorite family, and the man whose life epitomizes the American dream, Mario Andretti.
"We are the perfect example of the American dream." Arriving in America after escaping a tumultuous regime in Italy, the Andretti family was ready to make the most of their new life. For Mario, who was drawn to the race track from a young age, driving became his ultimate goal, and he would stop at nothing in order to make his racing dream come true.
With an immense amount of love and dedication to his craft, Mario became one of the greatest drivers in the world, and today, is the leader of one of the most successful racing families that ever reigned. Mario lead the charge to dominating not only the business of racing, but also in becoming a key player in so many entrepreneurial ventures beyond the track. What's even more, and something that Mario considers a true blessing, is that his whole family fell in love with his sport, too. Each Andretti, though, did not simply follow in the footsteps of their fearless leader, instead, they each forged their own path both in and out of the sport...just as Mario would have them to do.
In tackling his dreams without abandon and letting his deep passion for the sport simply shine through him, Mario inspired not only the next generation of Andretti's to go after their goals, but instilled within every admirer of his story, racing enthusiast or not, that you really can achieve anything you set your mind to, so long as you are "relentless in the pursuit of what you believe in."
It was an absolute honor to have the chance to speak to this incredible athlete and entrepreneur, and I hope that you all enjoy my interview with the legendary Mario Andretti.
Thank you all for listening, I hope you enjoyed this episode. To learn more about Mario, visit his website,

 and follow him on

Facebook

and

Twitter

.
If you guys enjoy Keep Moving Forward and want to tell me so, I would love for you to leave me a review on iTunes. And if you really like my show and would like for me to give you a shout out at the beginning of my next episode, you can donate as little as $1 to my podcast and become a loyal patron at

Patreon

.
Always remember, you can beat the odds and go the distance, if only you keep moving forward.