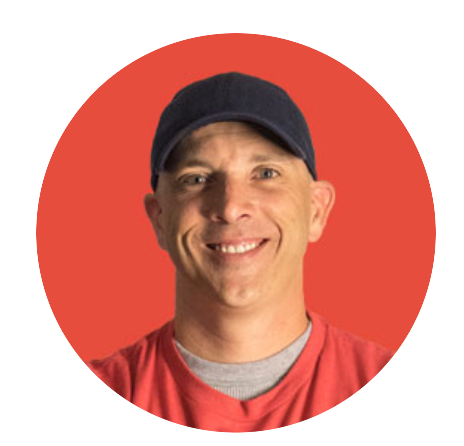 In the 83rd episode of Keep Moving Forward I interview founder of Reddick Baseball and former player, Paul Reddick.
"Never get so big that you forget what it was like to wish that phone would ring." Paul Reddick believed he blew every opportunity he ever had to make it as a baseball player, until he realized he was never meant to leave his mark on the game as a player...but as a coach. With relentless determination, Paul found himself immersed in the world of baseball, walking through every open door until he ended up exactly where he was always meant to be. As the founder of Paul Reddick Baseball and the host of the Baseball Dads podcast, Paul is helping individuals within the sport he never even knew he could reach...but that is the amazing thing about pursuing what you feel called to do above all else.
I was lucky enough to meet Paul at this year's

Momentum Workshop Weekend

, hosted by Lou Mongello in Orlando, Florida, and I am so grateful for this experience and the chance to forge some incredible relationships in the pursuit of always moving forward. Thanks to Paul for allowing me to help share his story, and I hope you all enjoy my interview with athlete turned entrepreneur, Paul Reddick.
Thank you all for listening, I hope you enjoyed this episode. For more on Paul, visit

http://paulreddickbaseball.com/

, and follow him on

Facebook

,

Twitter

, and

Instagram

. Also, don't forget to subscribe to the

Baseball Dads Podcast

.
If you guys enjoy Keep Moving Forward and want to tell me so, I would love for you to leave me a review on iTunes. And if you really like my show and would like for me to give you a shout out at the beginning of my next episode, you can donate as little as $1 to my podcast and become a loyal patron at

Patreon

.
Always remember, you can beat the odds and go the distance, if only you keep moving forward.