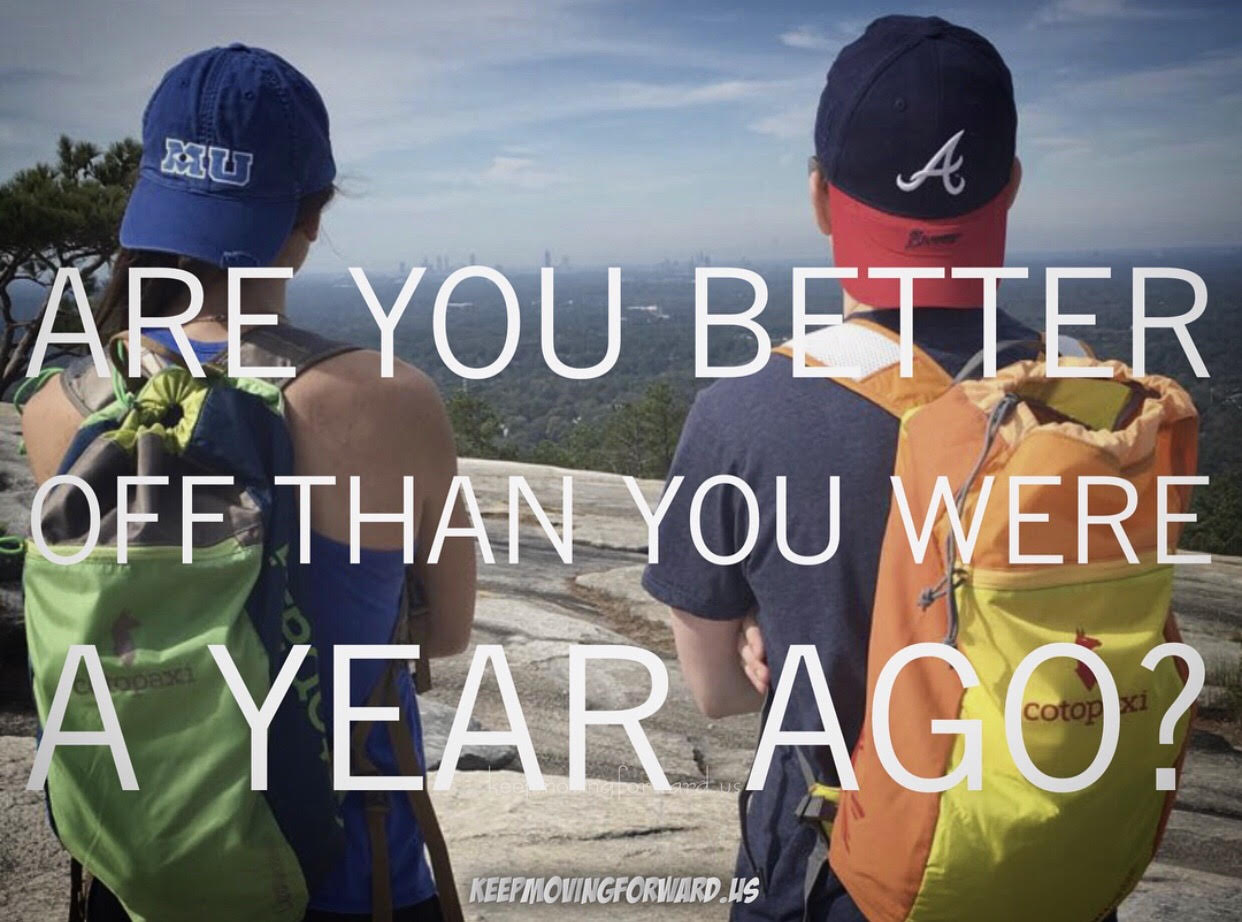 Well, are you? When you think back to the start of this year, which, to me, really doesn't feel all that long ago, can you honestly say you are better off now than you were then? If not, why do you feel you can't say you're better off? What did you do or didn't you do this year to move forward? Did you make progress? Did you find that great big beautiful tomorrow shining at the end of your days?
I want to thank you all so much for tuning in every week and helping me affirm without a doubt that I am better off than I was a year ago. This isn't to suggest that I have everything figured out, because I certainly don't. Or to say I am better off because I've achieved every single one of my goals, because I haven't. But, when I look back on this year, I know I have made progress. Everyday was not the best day ever, but everyday I intentionally tried to move forward. Thanks to the incredible individuals and communities, friends and my wonderful family who have invested in me and rallied around me, I can honestly say I am so much better off today than I was on January 3, 2017.
I encourage you to look back and reflect on how far you've come. Look at the goals you set and examine the ones you achieved and the ones you didn't. Look to see in which areas of your life you place the most value and set goals there, because you've already decided what matters most to you. Set the goals you need to achieve because they will really help you progress in the life you want; don't set the ones you think look the best to others, because you won't succeed in a life you don't really want.
Here's to hoping your reflection on 2017 helps you appreciate the growth you've made, and helps you make intentional steps forward to make 2018 that much better.
We are in week 10 of trying to get The Rock, so if you want him to be a guest on KMF as badly as I do, then let's get to work. Just start tagging him on social media and telling him that he has to be a guest; tell him how much you want to hear his story. We have ten weeks left. We got this.
If you guys enjoy Keep Moving Forward and want to tell me so, I would love for you to leave me a review on iTunes. And if you really like my show and would like for me to give you a shout out at the beginning of my next episode, you can donate as little as $1 to my podcast and become a loyal patron at Patreon.
Always remember, you can beat the odds and go the distance, if only you keep moving forward.
If you are interested in taking a  listen, here is the interview on Business RadioX that helped set me on a path that would unknowingly help me to achieve some more of my goals in 2017.