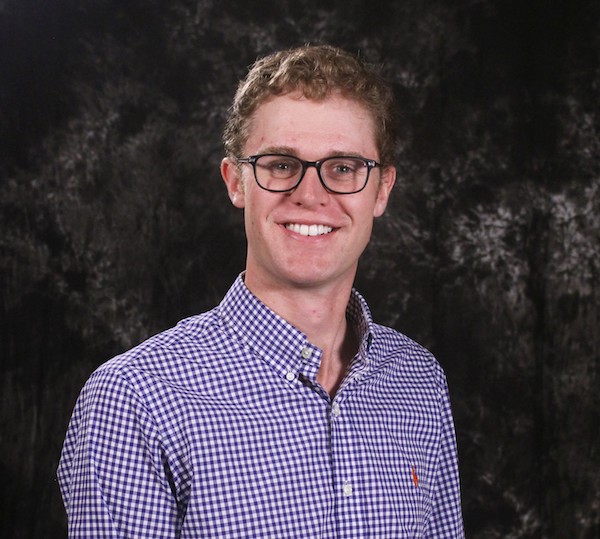 In the 98th episode of Keep Moving Forward I interview Regional Manager of the Northeast at the American Junior Golf Association and former NCAA DIII Golfer, Patrick Cansfield.
"At the end of the day, I want to be remembered as a person who was always there to help others." It seemed he faced roadblock after roadblock in the pursuit of his dreams to play golf at the highest level he could attain, but there was no obstacle too big for Patrick Cansfield to overcome. Walking boldly through every door opened to him, Patrick simply would not quit until his goals were achieved, noting that the closing of one door only meant the opening of another. I had the privilege of going to Oglethorpe University with Pat and witnessing a small part of his journey. His determination both in and out of the classroom was unmatched, and he is certainly a person who left an impact on our university as someone who always helped others. As he tells his story through athletics and beyond, his humility and the tireless work ethic he possesses shines through, and I know you will be as inspired as I am by the journey of Patrick Cansfield.
To learn more about the American Junior Golf Association, you can visit

https://www.ajga.org/index-normal.asp

and follow the AJGA on

Facebook

,

Instagram

, and

Twitter

. You can also follow AJGA

Careers

and

Media

on Twitter. If you would like to keep up with

Patrick

, you can follow him on

Instagram

and

Twitter

.
We are in week 18 of trying to get The Rock on episode 100, and I need your help. If you want to hear his story on my podcast, please share to social media the letter I wrote to him for

episode 95 of KMF

. Thank you so much for everything you've all done for me so far.
If you guys enjoy Keep Moving Forward and want to tell me so, I would love for you to leave me a review on iTunes. And if you really like my show and would like for me to give you a shout out at the beginning of my next episode, you can donate as little as $1 to my podcast and become a loyal patron at

Patreon

.
Always remember, you can beat the odds and go the distance, if only you keep moving forward.