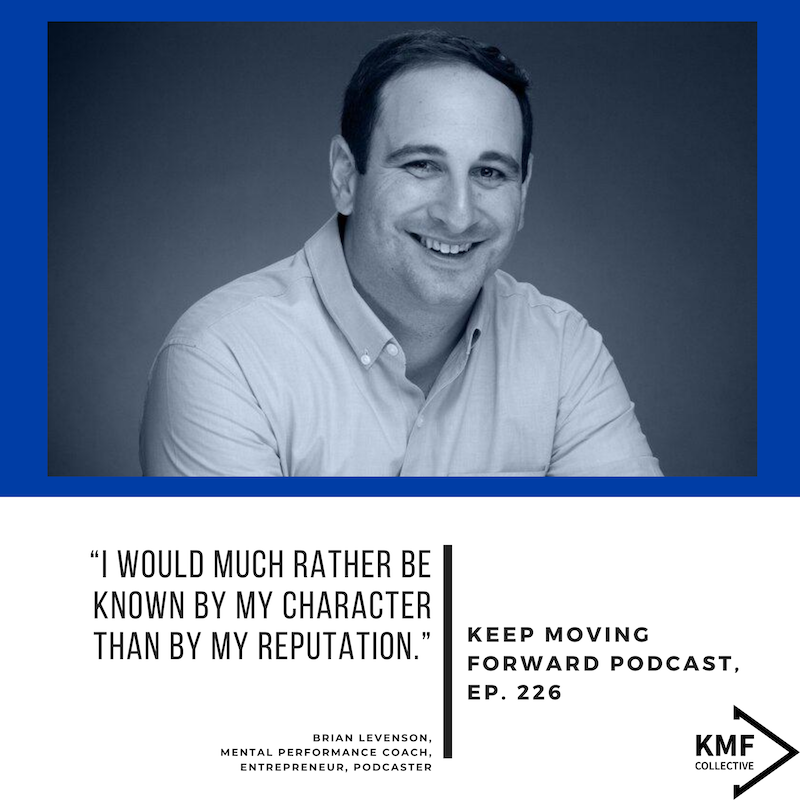 "I would much rather be known by my character than by my reputation."
In the 226th episode of the Keep Moving Forward podcast, I interview Mental Performance Coach, Founder of

Strong Skills

, and Host of the

Intentional Performers Podcast

, Brian Levenson. To learn more about

Brian

, you can follow him on

Instagram

. To stay up to date on all things coming out of The KMF Collective, head on over to

http://keepmovingforward.us/

and subscribe to this podcast on

YouTube

, Apple Podcasts, and Spotify. Always remember, you can beat the odds and go the distance, if only you keep moving forward.